(photo credit: Drew Moniot for CBS Radio Pittsburgh)
Food fans in Pittsburgh don't have to look very far to find great eats. Fantastic food can be found right in our own back yard.
After looking at the 100 largest cities in America, SmartAsset ranked Pittsburgh the 4th best city in the country for foodies.
The total number of restaurants, the number of restaurants, the number of specialty grocery stores and the percentage of employees who work in the food service industry were among several factors in determining the city rankings.
Pittsburgh has the third most restaurants in the nation at 43 restaurants per 10,000 residents, providing a lot of different food options in the city.
With all of the different food options available, it may be hard to agree on favorites with your friends, but you'll be happy to know you can agree on one thing – the price. "A mid-tier restaurant in the Steel City should only cost you about $50, on average," according to the SmartAsset website. That price is based on a three course meal for two people.
Here's a look at the Top 25 cities, via SmartAsset.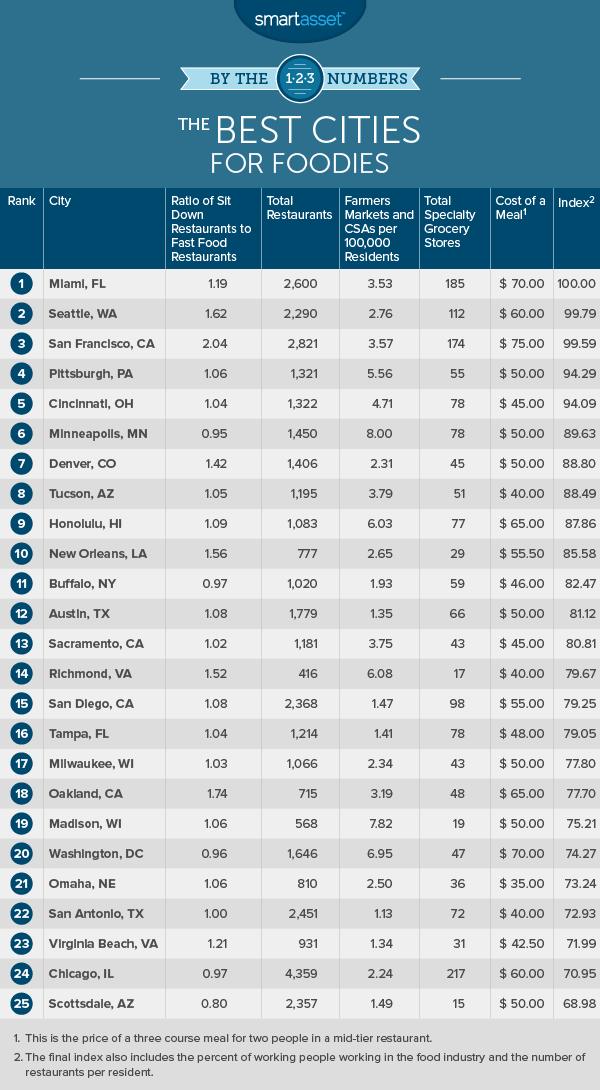 Comments